Dr. John Farrar, LPC, PhD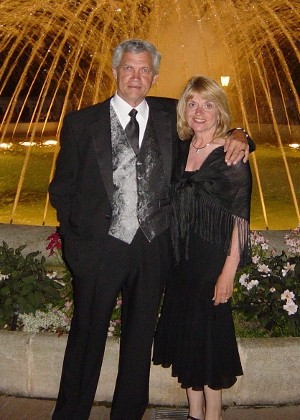 For over the past twenty years, Dr. Farrar has trained hundreds of future therapists in becoming helping professionals. Throughout those years, he has continued to function as a practicing clinician. He employs the skills and methods that he brings to future practitioners to his daily work with his clients, from teenagers to senior citizens.
Dr. Farrar served as the clinical consultant for Michigan's district courts, providing evaluations and ongoing counseling services for defendants and probationers. He employs various techniques and methods in serving his clients, based upon their needs and personal orientation.
While Dr. Farrar addresses the issues that his clients present, he also addresses areas of personal happiness and fulfillment. In Dr. Farrar's view, relief from personal pain and angst is not enough!
Interested parties can learn more about Dr. Farrar's approach to helping clients via his website, "snowmantherapy.com." He and his wife also write a free newsletter that addresses issues of daily life from an insight provoking point of view on their website.
Enriching Lives, Strengthening Relationships, Empowering Families
Spicer Counseling Services
Phone: 989.292.3432
Fax: 517.668.2626
Your Path to Wellness
122 North Bridge Street Dewitt, MI 48820
Serving the communities of St. Johns, 48879; DeWitt, 48820; Fowler, 48835; Ovid, 48866; Elsie, 48831; Bannister, 48807; Carson City, 48811; Corunna, 48817; Eureka, 48833; Hubbardston, 48845; Ionia, 48846; Ithaca, 48847; Laingsburg, 48848; Maple Rapids, 48853; Middleton, 48856; Muir, 48860; North Star, 48862; Owosso, 48867; Palo, 48870; Perrinton, 48871; Pewamo, 48873; Pompeii, 48874; St. Louis, 48880; and Westphalia, 48894.